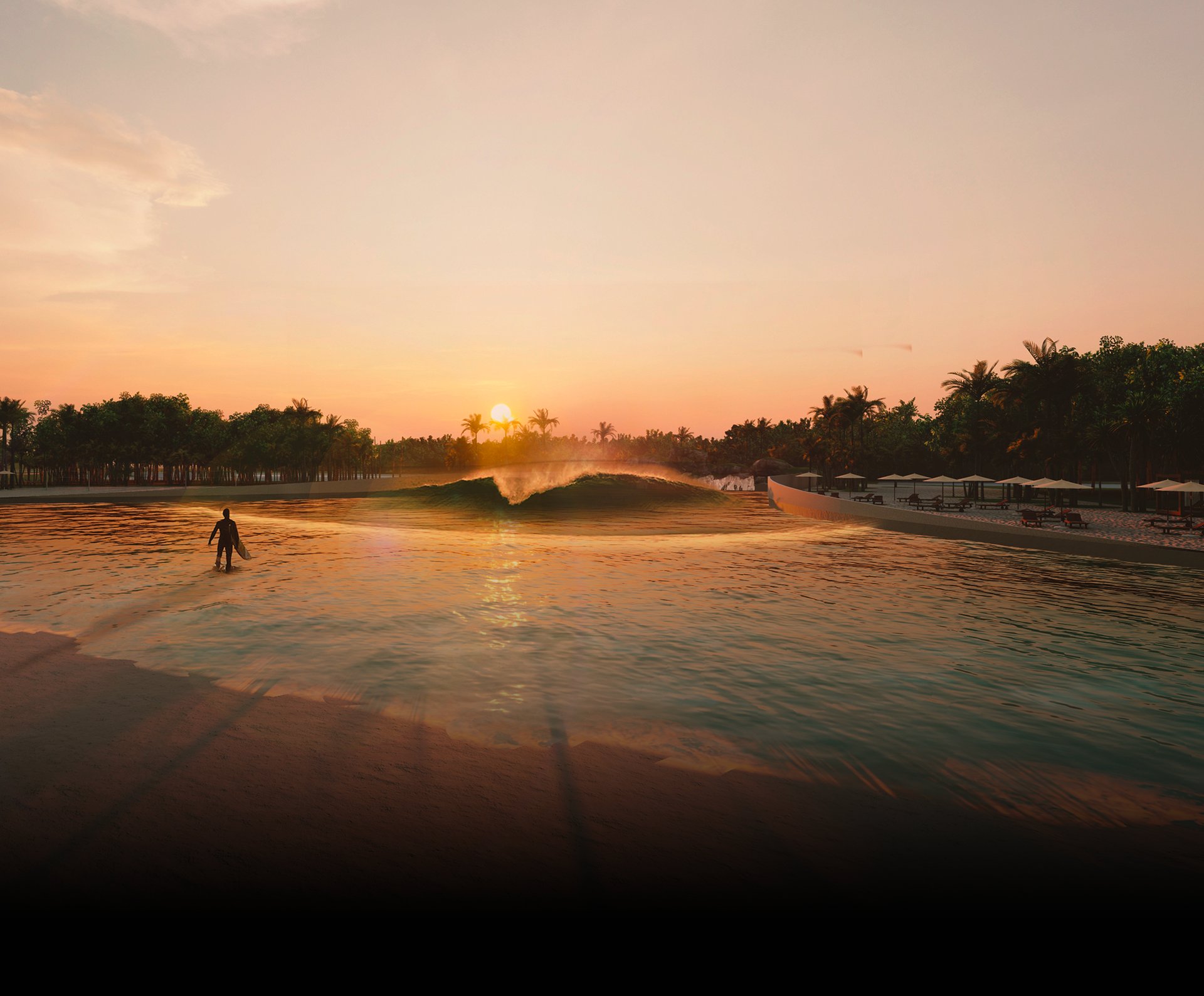 THE OPERATING PRINCIPLE OF OUR TECHNOLOGY IS BASED ON INJECTING WATER STORED IN CHAMBERS THROUGH COMPRESSED AIR

OVERALL THE OPERATION OF OUR WAVE GENERATING MACHINE IS REPRESENTED BY THE FOLLOWING ELEMENTS
SURF TIME
The quantity of modules is proportional to the surf time.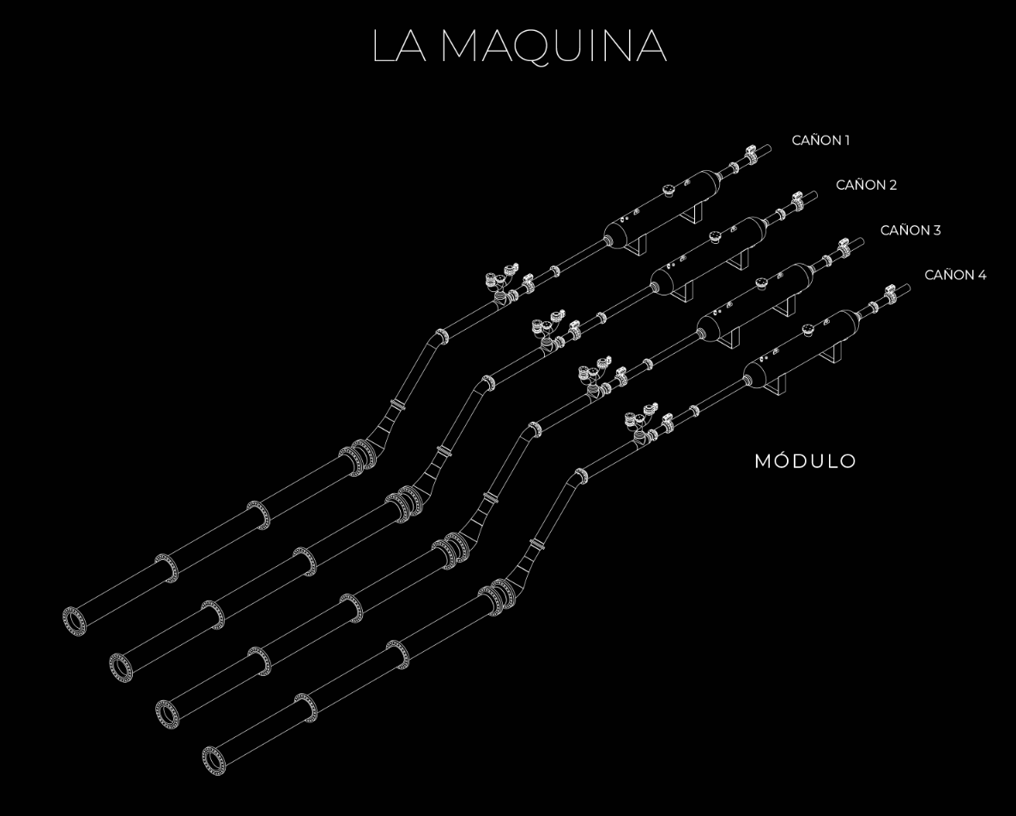 COMPONENTS
90 % of the components used are standardized products utilized in different industries. Creating a high available rate for development,assembly and maintenance.
MAINTENANCE
The majority of components are located in dry areas reducing the exposure to corrosion and allowing easy access to said components.
THE OLA GROUP THE OLA GROUP was founded with the goal to bring the surfing experience to any location in the world, creating the possibility of a new lifestyle in areas that before were unthought-of.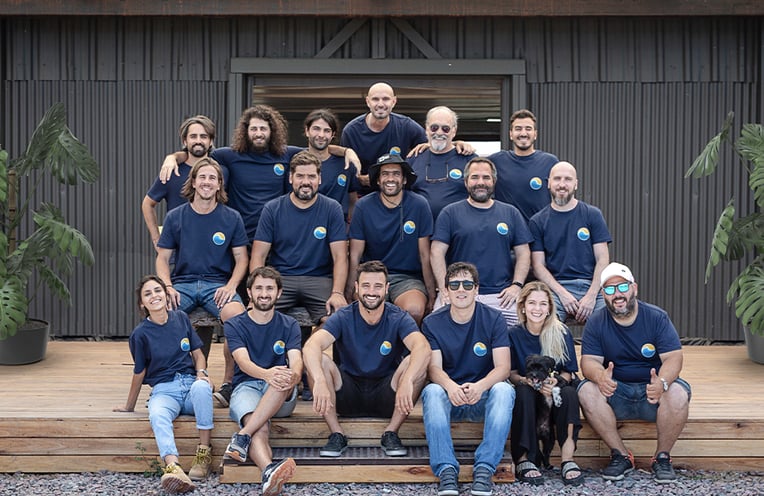 We work with a strong commitment to the environment and we seek to live in equilibrium, minimizing our footprint.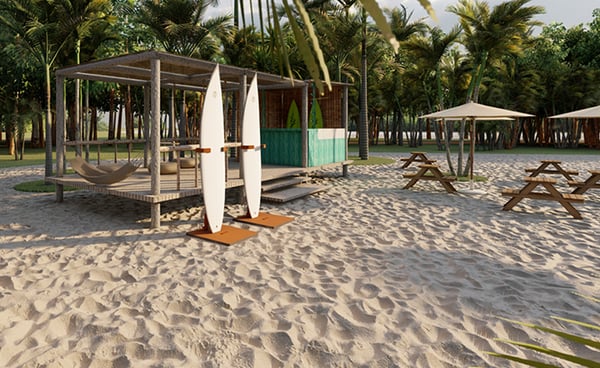 We have an interdisciplinary team with over 20 individuals specialized in different areas working towards making the dream that unites us come true:
surfable waves anywhere in the world.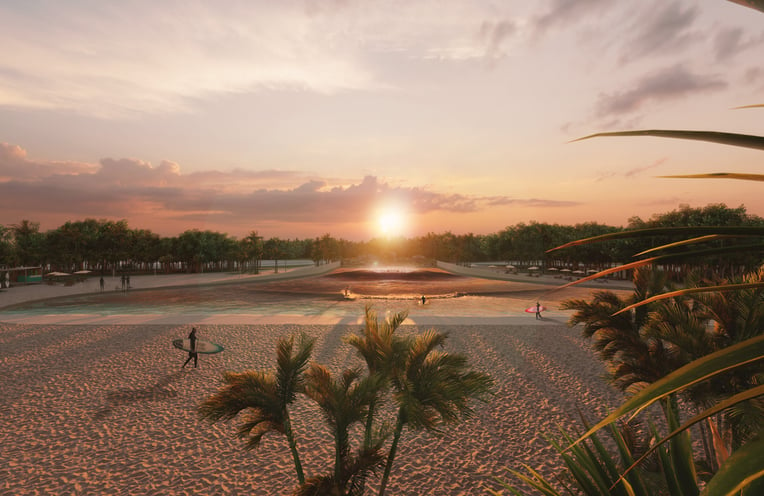 MISSION
TOur goal is to work passionately under solid bases in development and engineering, innovation, aiming to generate an excellent experience with a strong sustainable vocation.
OUR WAVE GENERATION SYSTEM IS VERSATILE AND CAN GENERATE DIFFERENT TYPES OF WAVES. IT IS MODULAR, SO IT CAN BE ADAPTED TO DIFFERENT TECHNICAL AND COMMERCIAL REQUIREMENTS.
THE QUANTITY OF MODULES DETERMINES THE LENGTH OF THE SURFABLE WAVE.
AN ADVANTAGE OF OUR PRODUCT IS THAT THE MACHINE CAN BE HIDDEN AND SOUNDPROOFED GIVING IMPORTANCE NOT ONLY TO THE AMOUNT OF WAVES BUT ALSO TO THE ENVIRONMENT.
Cardales, Buenos Aires, Argentina
Copyright © 2022, All Rights Reserved La Ola Group